After years of experience working with construction companies, from the local general contractor to national entities, we know that protecting your business from risk requires a deep understanding of the industry.
No matter the size, your business can benefit from our experience in addressing key areas of risk and the solutions to keep your workplace safe, including construction ergonomics; crane, scaffold, and excavation safety; and more. Our risk control consultants and property risk engineers also work to help lower your total cost of risk.

Tristan is an amazing insurance agent and is a

...

great asset to Boyd Insurance Brokerage Inc. He knows how to break down the "insurance talk" so I understand exactly what I'm paying for. Tristan gets me the best coverage for the best price and truly cares about me as a customer. I could not ask for a better agent, or a better brokerage!

read more

It is always great working with Boyd Insurance!

...

Very friendly and helpful! Great prices and easy process.

read more

Been with Boys for 15+ years. Thanks for all you

...

do for us. Sophia is great!

read more I am proud to recommend Mrs Kathy Lien, for a

...

selfless and reliable investment service, I was constantly looking for a reliable platform to invest and my friend introduced me to her platform and I realized this is the best platform to invest on because she maintains discipline in her investment, relationship and strategies to ensure the complete transparency and credibility of her investors. if you want to be financially successful invest in her platform now, Contact her Via: Email; [email protected]
WhatsApp:+1 856-895-1549

read more I feel impressed with the wonderful work well

...

done, I was told every achievement begins with a decision to try, I was a victim of scam but I got convinced by the right person of which I gave in a try of $1000 investment and I got a profit of $13,200 in seven days. Thank you Mrs charlotte wayne for the kind of smile you put on my face. For those who are also interest you can contact her on [email protected]
Whatsapp: +39 351-093-7250

read more When USAA screwed me over...with zero notice,

...

while I was deployed overseas...I reached out to Mr. Boyd and he was more than happy to help. Got me a better price than I could I hoped for, gave me great advice, and earned a lifelong customer.

read more

Anna's my agent is very helpful goes out of her

...

way to help you in any way she can

read more

Jennifer is broker and she is hands down

...

AMAZING!!! I can contact her anytime even on weekends day or night and shes always there to help me and answer my questions or my oopsies I feel like I work her to much but she never fails me or let's me down!!! Great customer service!!!

read more

The rep Tristan that I worked with was freaking

...

awesome! He laid out many options for me and was very detailed in his explanations of what each plan would get me. He did not try to up-sell me, he was very honest about what he thought I might need and what I would not need in order to get me the most bang for my buck. He made my transition from PEMCO very easy and painless.

read more

Quick and easy unlike other local companies.

Been with this company for 20 years.

Boyds Insurance has been there for me and my

...

family for years. They provide great service and have been there for us thru think and thin. They provide our home and auto insurance.

read more would like to thank Boyds insurance for their

...

honesty and stating the facts of their insurance policy's standing by their word!!!!! THANK YOU!!!!

read more

I have been a customer of Boyd Insurance since

...

2005. Anytime I have had a need - additional insurance, changes to insurance, new quote or a review of my current insurance I have always gotten a friendly, professional and timely response. I recommend them to anyone who asks me what I do for home and auto insurance.

read more

I have received nothing but EXCELLENT service

...

from the Boyd Insurance brokerage. I have been a customer for over 5 years and have a home, a rental home, 2 cars and a boat insured through them. I recommend to all my friends. Thank You!

read more

Always been professional and courteous with all

...

my family's needs. 10 yr + customer. Bill and his staff are exceptional.

read more

Moving states can be a hassle. Not knowing where

...

to go and who to talk to when switching your whole life is scary. I was recommended to Boyd Insurance Brokerage and I have never been happier. Everyone at Boyd Insurance Brokerage is awesome. They're super helpful and courteous. They helped me insure all my vehicles and my valuables in my apartment. I would highly recommend Boyd Insurance Brokerage to anyone.

read more We've been with Boyd Brown for over 10 yrs. They

...

have our cars, home, and motorcycles! Great price and great people.

read more

Bill is leader among his piers and one of the

...

most knowledgeable insurance brokers I know. He helps his clients understand their insurance needs and works with them to develop comprehensive plan to meet those needs.

read more
Next Reviews
Quotes from 150+ Carriers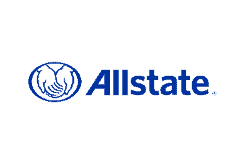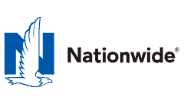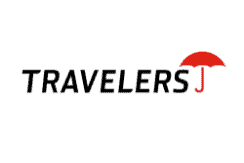 Our industry specialization spans beyond risk control. We have dedicated industry underwriters for larger, more complex risks who focus exclusively on construction. In addition, our legal personnel are experts in construction defect and accident liability, and our specialized claims units excel at handling complex and catastrophic construction claims.
We work with a variety of businesses, including:
General building contractors*
Heavy construction contractors
Specialty trade contractors

Bundle and Save
By combining policies to save time and money.

Fast Friendly Service
Contact us for phone or email support.

Protection You Can Trust
We work closely with only top rate carriers.
Coverage Options
Auto Insurance
Business owner's policy (BOP) and packages
Equipment breakdown insurance
General liability insurance
Inland marine insurance (builders risk, contractors equipment, installation floater)
Owners and contractors protective liability (OCP)
Project-specific coverages (e.g., wrap-ups, joint ventures)
Property insurance
Railroad protective liability
Surety bonds
Umbrella insurance
Workers compensation insurance
We are a medium-sized insurance brokerage that was established in 1996. As Independent Agents, we represent you, the CLIENT. Although we write all types of insurance, we specialize in auto and home insurance in the Northwest.
• Integrity • Excellent Service • Quality
*Coverage for residential building contractors may vary depending on account size, location, and business type. Please contact us for more information.
A few questions away from saving up to 40% on your insurance.