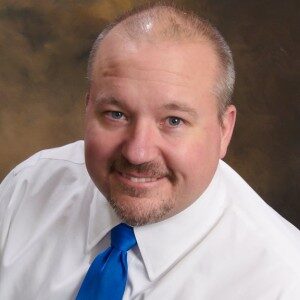 Bill Boyd
CEO
Bill graduated with honors from Cal Poly Pomona (California State Polytechnic University, Pomona CA) in 1992. He majored in Applied Mathematics and minored in Business.
Bill met his wife Marianna in biology class at Antelope Valley Junior College in 1989. He married his beautiful wife on Halloween 1992. Knowing that they were not happy living in the Los Angeles area, they decided to move to the inland Pacific Northwest. They now have Two Daughters and Two sons, a perfect family.
Bill started his career as a stock broker with Waddell & Reed. After 3 years of working many long hours, Bill decided that being a stock broker was too hard in Spokane, so he looked around and decided to start selling auto and home insurance. After a short stint with a local independent broker, Bill decided to start Boyd Financial. In 1996, he brought on a partner, Jim Brown, and they incorporated to Boyd, Brown & Co, Inc. In 1998 Jim decided that he no longer wanted to sell insurance and Bill purchased his partner's share of the agency. Now, as the sole owner, Bill has grown the agency into a well-respected member of the community.

Ruta Madsen
Agent
Ruta Madsen emphasizes on integrity, hard work and quality service. She is licensed in property, casualty, life and disability. She has been in the insurance field for over 12 years. Clients chose to work with Ruta for her full service agency, ethics and experience. She has been with Boyd Insurance Brokerage, Inc since 2005. Hired as a receptionist she got licensed in 2007 and transitioned into a broker position. Her goal is to make insurance a life long career and to build meaningful and lasting client relationships.
Ruta lives in the small town of Newport, WA outside of Spokane with her husband and son. She enjoys the areas outdoor activates and tries to spend as much time as possible at Priest Lake or working on her garden.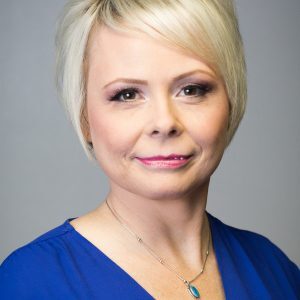 Anna-Lisa Anderson
Agent
Hello, I am Anna-Lisa Anderson, born in Lakenheath, England, and raised in the pacific northwest on Fairchild Airforce base with my four older siblings. I have called Spokane my home ever since and raised my three children here. Now an empty nester, I enjoy my afternoon runs and, on weekends, go out on a night on the town for dancing with my friends.
Professionally, I spent several years in retail and decided to pursue my degree with the University of Phoenix and received an Associates of Arts Degree and a bachelors in Human Services. Since then, I have become a part of the Boyd Insurance family since 2015 and have fulfilled many roles within the agency. Whether I am answering phones or monitoring your insurance needs, you can be confident that at Boyd Insurance, you will be treated with the highest level of integrity and care.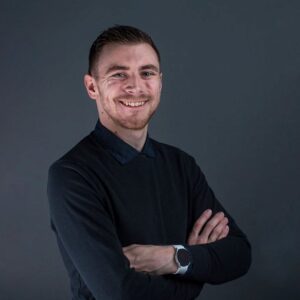 Tristan Johnson
Agent
My name is Tristan, and I joined Boyd Insurance Brokerage in 2018 as an agent. I am here to help service all of our client's insurance needs by finding the right coverage at the right price and being a trustworthy point of contact when navigating the complicated world of insurance.
Myself and my family are born and raised Spokanites. I grew up in various areas of Spokane and completed my High School education at Joel E. Ferris in 2016. Go Saxons!
When I am not busy with work, I like to spend my time with friends and family by having BBQs in the summer and hitting the slopes on my snowboard at Mt. Spokane and 49 degrees north in the winter.
I look forward to supporting you and your family with your decision to make us your insurance broker!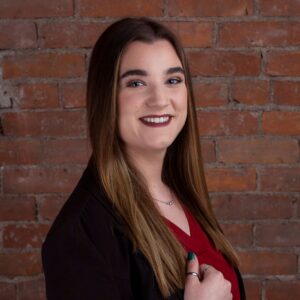 Shalaya Boyd
Agent
I was born and raised in Camano Island Washington. My friends would describe me as spirited, hardworking and loyal. After graduating high school I moved out to Clarkston Washington, and attended Walla Walla Community College where I graduated with my Associates degree. Shortly after, I met my now husband and we moved to Spokane Valley, WA. My husband and I enjoy hiking with our dog Theo, reading, and hanging out with good friends.
I started here at Boyd Insurance Brokerage in February 2022 as the Receptionist. I am now transitioning into taking on more responsibility and classes to become a licensed agent. Before I started here I was in the retail industry for about 5 years. During that time I gained excellent customer service experience and learned to be a better problem solver. I decided it was time for a career change though and applied to Boyd Insurance; thinking it a good bet since I share the same last name! I pride myself on trying to provide top quality experiences for all our clients by offering prompt and direct solutions. I'm not afraid to go the extra mile! 
I enjoy working here because I get to talk with our clients personally and directly, they don't have to call into a customer service number and get a different person every time. Being a smaller office, I get to build relationships within the agency and with our clients.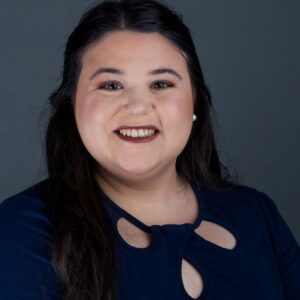 Mary Boyd
Agent
Hi there, my name is Mary Boyd, I am the newest agent at Boyd Insurance Brokerage and have been a member of the customer service and bookkeeping team since 2019. As of 2023 I have obtained my property and casualty insurance license with the goal of better servicing policies in the midst of also building my lifelong career in the insurance industry.
Born and raised in the lilac city of Spokane, I graduated from Gonzaga Prep high school in 2016 (Go Pups!), and from Eastern Washington University with my bachelors in Business Management in 2021 (Go Eags!). Growing up, I swam for the Spokane Waves swim club, and participated in many events, but butterfly was my specialty. When it comes to sports, I enjoy watching the Seattle Seahawks, Seattle Krakens, Spokane Chiefs, and the Spokane Indians with my family.
Nowadays, in my spare time, I enjoy playing Dungeons and Dragons with my friends, watching various anime shows and "K-dramas", designing cosplays for Comic-Con, finding fun and delicious food at local restaurants, and singing along to my favorite Disney movies.
In looking to the future, I am excited to help you with all of your insurance needs through courtesy, integrity, honesty, and efficiency.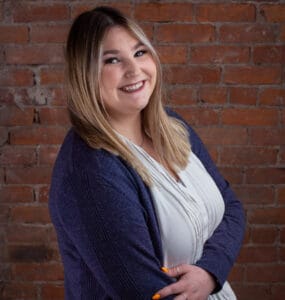 Sophia Tutt
Customer Service
My name is Sophia and I joined the Boyd team in February 2023 as the receptionist. It is my mission to help meet all your insurance needs, and provide an excellent level of client support. I pride myself in being reliable, and going above and beyond for all clients. 
Before I started my journey here, I was a full-time barista at Starbucks. This career change has opened many possibilities for me, and I can't wait to see where this opportunity will take me and the team.
I was born and raised in Spokane, Washington and I graduated from Mt. Spokane High School in 2018. After that I went on to study Criminology and Psychology at Eastern Washington University and transferred to Arizona State University in 2022 to finish out my education. 
My friends and family would describe me as outgoing, hardworking, and trustworthy.
Outside the office you can find me at the lake with my parents, golfing with my boyfriend, or playing with my kitten, Hokey Pokey.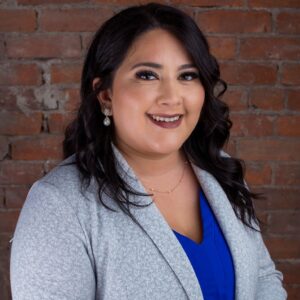 Victoria Harris
Agent
My name is Victoria Harris, and I am one of the personal lines agents here at Boyd Insurance, where I have been a part of our team here since 2017! I take on a consultive approach to insurance when working with our wonderful clients to be able to provide first-rate price, quality, and care when it comes to servicing their accounts. As a Spokane native, I am passionate about being a knowledgeable and approachable resource for my community. 
During off hours, I can also be found attending events like Hoopfest and EWU Football Games and local concerts. When weather permits, I actively make sure that I am on the golf course, shouting at softball games or traveling with my husband as much as I can.
I am excited to get to know you as well! Be sure to call or stop in the office to chat with me and see how our entire team can change the way you see insurance!