We are a medium-sized insurance brokerage that was established in 1996. As 
Independent Agents
, we represent 
you
, the CLIENT. Although we write all types of insurance, we specialize in auto and home insurance in the Northwest. Our premier companies have competitive prices, broad contracts and excellent customer service. They provide us the tools so that we can exceed your expectations.
Our Agency is highly automated. By maximizing our use of technology, we can serve you in a manner that is more thorough and timely than you might expect! We thank you in advance for giving us the chance to prove what we can do for you.
Integrity:

 We will be honest and sincere to both our clients and the companies we represent. With a track record of good- faith communication and performance, we can lower our cost to the insurance companies and provide lower premiums to our clients.
Service:

 We will aim to always EXCEED our client's expectations. 

Boyd Insurance Brokerage, Inc.

 accomplishes this by being highly- automated and by partnering with insurance companies that are also highly-automated, ensuring that our clients receive the service that they desire in a timely and comprehensive manner. We know that the better service that our clients receive, the longer they will stay with us and the more friends they will tell!

Quality:

 We will provide true value to our clients. We provide contracts from our premier carriers that are above the standard contracts in the industry. The difference will really be seen by the client when the time comes to make a claim.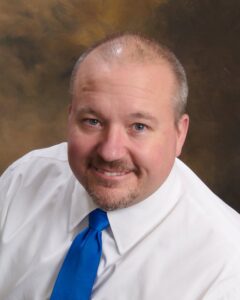 Bill Boyd
CEO
Bill graduated with honors from Cal Poly Pomona (California State Polytechnic University, Pomona CA) in 1992. He majored in Applied Mathematics and minored in Business. Bill met his wife Marianna in biology class at Antelope Valley Junior College in 1989. He married his beautiful wife on Halloween 1992. Knowing that they were not happy living in the Los Angeles area, they decided to move to the inland Pacific Northwest. They now have Two Daughters and Two sons, a perfect family. Bill started his career as a stock broker with Waddell & Reed. After 3 years of working many long hours, Bill decided that being a stock broker was too hard in Spokane, so he looked around and decided to start selling auto and home insurance. After a short stint with a local independent broker, Bill decided to start Boyd Financial. In 1996, he brought on a partner, Jim Brown, and they incorporated to Boyd, Brown & Co, Inc. In 1998 Jim decided that he no longer wanted to sell insurance and Bill purchased his partner's share of the agency. Now, as the sole owner, Bill has grown the agency into a well-respected member of the community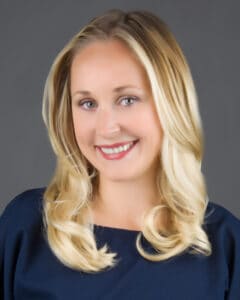 Ruta Madsen
Agent
BI was born and raised in Denver, CO. My unique name "Ruta" originates from the national flower of Lithuania, where my mother was born. I moved to Tri-Cities, WA, in 1993, where I later attended and graduated from Pasco High School, continued my education at Columbia Basin College, and managed a local music store full time. In 2005, I moved to Spokane, WA, Where I currently Work at Boyd insurance Brokerage inc as an Agent. She is now focused on growing her book of business and relationships with her clients. For free time she enjoys road trips, camping, gardening, fresh eggs from my chickens and of course a good glass of wine.