We ensure better peace-of-mind with life insurance for people of all ages in WA, ID, OR, and CA.
Deciding what life insurance policy to buy can be difficult. When there are so many choices, how do you know what insurance is right for you? The main reason for buying life insurance is to protect your family against loss of income (the income your family would lose if you should die before saving enough money to provide for them).
There are four basic types of life insurance: whole life, term life, universal life, and variable universal life.

After a venture through a menagerie of phone

...

calls, emails, and websites, I felt lost in the corporatized world of automobile insurance companies—until I called the downtown Boyd office.The attention to care from Tristan was above and beyond, anyone who can stand my sense of humor is alright by me. I felt less like a vin number and payment ledger, and more like a friend when I called. It's not about what you're treated to, but how you're treated in life, and today was a pleasantry well reflecting this.Thank you, Boyd Ins. Brokerage again, and thank you Tristan, you are much appreciated!

read more

Bill always does a great job for me and my

...

family. He always makes sure we are paying what we should and that we are covered 100%. Thank you Bill and team!

read more

I have been with Boyd insurance for years. I have

...

shopped around to just check on what I'm paying and everytime I get the same answer ! I get a great rate with them but more important the customer service is the best out there. I'm insured with safeco insurance through and I have never been happier. Tristan has helped me on numerous times and I can't ask for anyone better.Thanks Tristan for all the help in taking care of my auto insurance along with my homeownersYou guys are a great teamRichard Cain

read more

Victoria was amazing!! She helped us get our home

...

insurance and was extremely quick, efficient and very helpful!!

read more

I've been a customer of Boyd for two years,

...

Sophia has provided me with knowledge and exceptional service!

read more

Tristan is an amazing insurance agent and is a

...

great asset to Boyd Insurance Brokerage Inc. He knows how to break down the "insurance talk" so I understand exactly what I'm paying for. Tristan gets me the best coverage for the best price and truly cares about me as a customer. I could not ask for a better agent, or a better brokerage!

read more

It is always great working with Boyd Insurance!

...

Very friendly and helpful! Great prices and easy process.

read more

Been with Boys for 15+ years. Thanks for all you

...

do for us. Sophia is great!

read more I am proud to recommend Mrs Kathy Lien, for a

...

selfless and reliable investment service, I was constantly looking for a reliable platform to invest and my friend introduced me to her platform and I realized this is the best platform to invest on because she maintains discipline in her investment, relationship and strategies to ensure the complete transparency and credibility of her investors. if you want to be financially successful invest in her platform now, Contact her Via: Email; [email protected]
WhatsApp:+1 856-895-1549

read more I feel impressed with the wonderful work well

...

done, I was told every achievement begins with a decision to try, I was a victim of scam but I got convinced by the right person of which I gave in a try of $1000 investment and I got a profit of $13,200 in seven days. Thank you Mrs charlotte wayne for the kind of smile you put on my face. For those who are also interest you can contact her on [email protected]
Whatsapp: +39 351-093-7250

read more When USAA screwed me over...with zero notice,

...

while I was deployed overseas...I reached out to Mr. Boyd and he was more than happy to help. Got me a better price than I could I hoped for, gave me great advice, and earned a lifelong customer.

read more

Anna's my agent is very helpful goes out of her

...

way to help you in any way she can

read more

Jennifer is broker and she is hands down

...

AMAZING!!! I can contact her anytime even on weekends day or night and shes always there to help me and answer my questions or my oopsies I feel like I work her to much but she never fails me or let's me down!!! Great customer service!!!

read more

The rep Tristan that I worked with was freaking

...

awesome! He laid out many options for me and was very detailed in his explanations of what each plan would get me. He did not try to up-sell me, he was very honest about what he thought I might need and what I would not need in order to get me the most bang for my buck. He made my transition from PEMCO very easy and painless.

read more

Quick and easy unlike other local companies.

Been with this company for 20 years.

Boyds Insurance has been there for me and my

...

family for years. They provide great service and have been there for us thru think and thin. They provide our home and auto insurance.

read more would like to thank Boyds insurance for their

...

honesty and stating the facts of their insurance policy's standing by their word!!!!! THANK YOU!!!!

read more

I have been a customer of Boyd Insurance since

...

2005. Anytime I have had a need - additional insurance, changes to insurance, new quote or a review of my current insurance I have always gotten a friendly, professional and timely response. I recommend them to anyone who asks me what I do for home and auto insurance.

read more

I have received nothing but EXCELLENT service

...

from the Boyd Insurance brokerage. I have been a customer for over 5 years and have a home, a rental home, 2 cars and a boat insured through them. I recommend to all my friends. Thank You!

read more

Always been professional and courteous with all

...

my family's needs. 10 yr + customer. Bill and his staff are exceptional.

read more

Moving states can be a hassle. Not knowing where

...

to go and who to talk to when switching your whole life is scary. I was recommended to Boyd Insurance Brokerage and I have never been happier. Everyone at Boyd Insurance Brokerage is awesome. They're super helpful and courteous. They helped me insure all my vehicles and my valuables in my apartment. I would highly recommend Boyd Insurance Brokerage to anyone.

read more We've been with Boyd Brown for over 10 yrs. They

...

have our cars, home, and motorcycles! Great price and great people.

read more

Bill is leader among his piers and one of the

...

most knowledgeable insurance brokers I know. He helps his clients understand their insurance needs and works with them to develop comprehensive plan to meet those needs.

read more
Next Reviews
Quotes from 150+ Carriers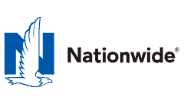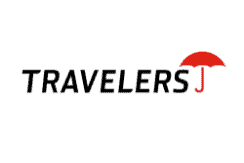 Whole Life
Whole life started in England in the 1300's. It is designed to have insurance for your entire life (whole life). It is the oldest form of life insurance. This is the type of life insurance that financial planners hate since the insurance company controls the money. With this program you get a lot of guarantees: Guaranteed Level Premiums and Death Benefit for life. The premiums are reasonable at younger ages.

Bundle and Save
By combining policies to save time and money.

Fast Friendly Service
Contact us for phone or email support.

Protection You Can Trust
We work closely with only top rate carriers.
Term Life
This is the type of policy that is advertised frequently with really low rates. The rates start out cheap and then go too extremely expensive as the contract continues. It is designed to cover you for a certain period of time (hence Term Insurance). This is the cheapest in the beginning and the most expensive at the end. Once you are over 70 this type of insurance is unaffordable. This is the most basic type of life insurance.
We are a medium-sized insurance brokerage that was established in 1996. As Independent Agents, we represent you, the CLIENT. Although we write all types of insurance, we specialize in auto and home insurance in the Northwest.
• Integrity • Excellent Service • Quality
Universal Life
This type of insurance is a combination of Term and whole life. It gives you the most flexibility. You can do just about anything with a universal life policy. Basically you pay premiums into an account that is managed by the insurance company and part of their balance sheet. The insurance company takes out the pure cost of insurance from this account. They pay you interest like a savings account, but it is higher than your bank will ever pay you and it is Tax deferred savings. Many people use this as a stable investment option in their portfolio. There are some Guarantees depending on the company and product.
A few questions away from saving up to 40% on your insurance.
Variable Universal Life
Very similar to the Universal life, but in the savings account you can invest in the Stock and Bond Markets. The investments are very similar to Mutual Funds. You have many options in the policy and a lot of investment choices in the separate account. The major benefit is that the insurance company does not own the separate account. It is not part of their balance sheet. There is a greater potential for price fluctuations and the possibility that the account could decrease. The money that is placed in the separate account Grows tax deferred like your retirement accounts, and you can withdraw from it at retirement Tax Free similar to a Roth IRA. This Life insurance is very complex.